Email us to wholesale@mochilabags.com
Woldewide Shipping and more than 300 products to choose from!!
Amazing to sell our beautiful Wayúu Bags in your retail store!
Mochila bags will be the perfect accessory to sell in your store today. Stylish and popular amongst the yoga community as well as with many up and coming fashion stores. Our Wayuu Mochila Bags will certainly attract your customers attention! Yoga bags, boho bags, leather bags, stylish wayuu mochila bags, are all categories of what we sell around the globe.
BULK DISCOUNTS: We give wholesale discounts for orders over 10 Wayuu Mochila Bags and Leather Bags.
TRUSTED WHOLESALER: We have clients selling Wayuu Mochila Bags and Leather Bags in more than 50 countries in the world.
For clients in US we deliver a certificate of origin to reduce the payment of local taxes, in accordance with the free trade agreement with that country.
Please email us on wholesale@mochilabags.com if interested in selling our Wayuu Mochila Bags or Leather Bags in your store.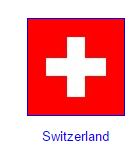 Bucket bags, boho bags, boho chic, mochila, wayuu, wayuu mochila bags, Boho fashion,colombian fashion,colombian mochila bag,mochila arhuaca,mochila fashion,mochila style,Mochilabags,mochilla bags,wayuu mochila bag,wayuu mochila handbags,Wayuu style, wayuu tribe, fashion style, fashion bags, mochila fashion, colombian style, leather bags, boho bags, boho chic, mochila fasion, wayuu bags, wayuu, wayuu tribe, tribal bags, leather fashion, leather accessories, leather style, genuine leather bags